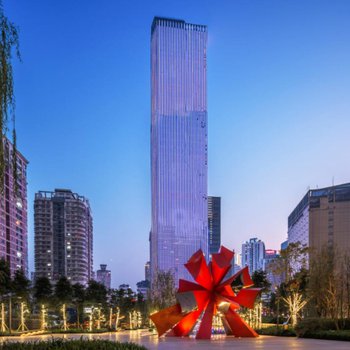 The Chongqing Indition High Altitude Hotel is one of the newest hotels in Chongqing, having opened in 2022.
The hotel is only 6km from Chongqing Railway Station and 24km from Chongqing Jiangbei International Airport, giving guests a number of convenient transportation options. In addition, Chaotianmen Metro Station is just a short walk away. Guests will find Meifengyinhang Site, Katongni Amusement Park and LiangJiang MingLiuHui just a short distance from the hotel.
After a long day of sightseeing, guests can retire to the comfort of the hotel. For guests' convenience, airport pickup can be arranged. This Chongqing hotel offers parking on site.
There's never a dull moment at this hotel, our guests indicate that the facilities are excellent.